Sponsors & Partners
ProjectLink is one of Australia's biggest online directories for the building, road, landscaping, mining, port and railway sectors.

ProjectLink has been specifically designed to connect key industry specifiers and customers to relevant suppliers in order to source products & services for commercial, residential, industrial and major projects.

"Can't find the product? ProjectLink will source it for you".

For more information, please visit www.projectlink.com.au
---

Esri Australia partners with government agencies, commercial enterprises and not for profit organisations to deliver advanced location-based analytics capabilities that empower users to solve problems and bring forth change. We are the exclusive local distributor of Esri's world leading GIS platform, ArcGIS, and support our product offering with extensive professional services.

Over the past four decades, Esri Australia has cultivated collaborative relationships with clients and partners who share our commitment to improve and evolve. We believe geography is at the heart of a more resilient and sustainable future, and are committed to making a difference for our clients and the greater community.

For more information, please visit www.esriaustralia.com.au

---
As a membership organisation, IAQ provides professional representation and value to our members through government engagement, thought leadership and advocacy that supports a sustainable infrastructure industry in Queensland.

IAQ's members encompass leading construction, professional engineering, architecture, accounting, investment and banking, communication, and legal and advisory firms active in Queensland.
For more information, please visit www.iaq.com.au
---

TeamBinder – Bringing project teams together
With more than 20 years' experience in providing online document control and collaboration services to major projects worldwide, QA Software's TeamBinder provides unparalleled control in a user friendly environment. All delivered with 24x7x365 support and service from a dedicated team.

With Best Practice built in, TeamBinder is the system of choice for projects and organisations around the world including: North America's Kiewit Corporation, Department of Transport and Main Roads QLD, the Melbourne Metro Rail and Level Crossings Removal projects, TfNSW, Sydney Motorway Corporation, Origin Energy and Lend Lease.

It is the most widely used project information management solution for the infrastructure sector and is the benchmark in terms of flexibility and rigour in deploying a document control system that works the way your project needs.

For more information, please visit www.qa-software.com/TeamBinder

---
Fit4Duty Pty Ltd and The Drug and Alcohol Testing Institute are a part of the Healthy Group. They have been providing drug and alcohol testing services and equipment and training since 2000 with outstanding customer service, giving peace of mind, assisting with creating positive change in the workplace and providing information to assist with informed decision making. Using and selling independently validated equipment, providing testing services using highly trained health professionals as collectors and delivering various nationally accredited and non-accredited short courses in over 20 locations throughout Australia, the Group leads the way in Drug and Alcohol Testing in Australia.

For more information, please visit fit4duty.com.au/drugtesttraining.com.au

---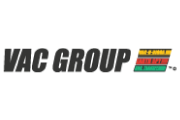 VAC Group have the technologies, products & capabilities to assess, locate and mitigate underground related risk associated with the design and construction of civil and infrastructure works. Vac Group are an Australian owned and operated national company that can provide a total solution to their customers needs, no matter how varied the scope of works. From initial consultation, to survey locating, non-destructive excavation, to reinstatement & soil transfer.

For more information, please visit www.vacgroup.com.au
---
OccPhyz is an Australian owned specialist Occupational & Environmental clinic, providing medico-legal opinion, assessments and compassionate health care. We help companies to manage the health requirements of their staff, as well as manage risk and prevent injury and illness in the workplace. All our services are provided by specialist Occupational & Environmental Physicians, who are highly-regarded for their expert, unbiased and holistic medical opinion.
For more information, please visit occphyz.com.au
---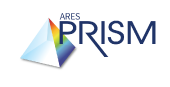 PRISM is an enterprise project lifecycle management solution that supports the planning, execution and completion of capital projects for dependable forecasts, cost control and performance measurement.

PRISM aligns the project budget and schedule, provides automated change management and delivers predictive analytics with reports and dashboards so that you can make strategic decisions.
For more information, please visit www.aresprism.com
---

Robert Walters has been partnering with the Infrastructure industry for over 15 years in Brisbane, Australia. We recruit across the industry, with specialists who mirror the project lifecycle, from concept through to delivery and operations. Global reach aligned with local expertise allows us to deliver tangible value to our infrastructure clients.
For more information, please visit www.robertwalters.com.au

---

Roads & Civil Works Australia is a leading news resource for the Australian roads and civil engineering sectors. Roads & Civil Works is a key source for industry decision-makers, contractors, engineers and individuals in local and state government and the private sector looking to keep informed on important issues, developments, projects and innovations shaping the industry.
For more information, please visit www.roadsonline.com.au
---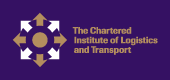 The Chartered Institute of Logistics and Transport (CILT) is the leading international professional body for everyone who works within supply chain, logistics and transport. Established in the UK in 1919, and operating in Australia since 1935, CILT Australia is part of a worldwide membership of over 30,000 members and more than 200 key corporations working in 100+ countries.

CILT's unique accreditation and development programs, along with its networking and event opportunities truly offer its members 'the way forward for industry professionals'. The principal objective of CILT is to "Promote and Encourage the Art and Science of Logistics and Transport".
CILT provides leadership in research, policy and professional development and supports continuous improvement in the industry.

For more information, please visit www.cilta.com.au
---

EventsLinked is an online networking facility - specifically designed for conference and seminar attendees. It allows the attendees of an event to interact with one-another, before and after the event.
For more information, please visit www.eventslinked.com