High Speed Rail Reshaping Australian Cities
Posted On February 8, 2017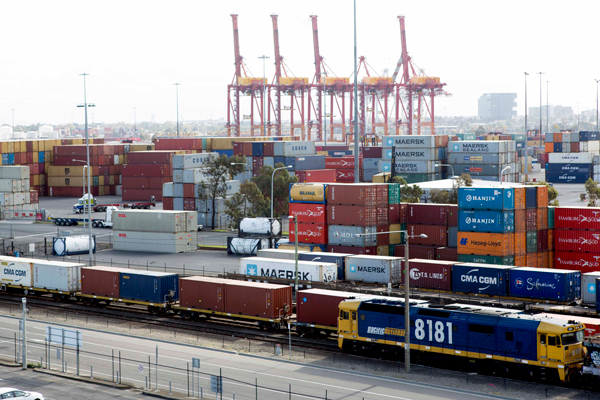 As Queensland moves towards a connected transport future, the 8th Annual Queensland Transport Infrastructure Conference will profile a range of major transport infrastructure projects in the pipeline for the state, including the Consolidated Land and Rail Australia (CLARA) plan.
The company behind the plan outlines a proposal to build a High Speed Rail network connecting eight new "smart" cities. The privately-funded plan seeks to address demographic imbalances at play in Australia's capital cities. As a response to high density living, new regional "smart-cities" connected by an advanced high speed rail system would address overcrowding issues in urban centres.
The CLARA plan looks to construct two "smart" cities in Victoria and a further six in New South Wales. The regional hubs will be connected between Sydney and Melbourne via the High Speed Rail network.
With zero government funding, the plan is expected to be fully funded through the process of value capture, recovering the value generated by the project through the use of proceeds in the uplift of land value.
CLARA Chairman Nick Cleary will be discussing the $200 billion plan to decentralise Australia's population at the Queensland Transport Infrastructure Conference.
The Conference will also feature presentations on the Inland Rail project as well as the Cross River Rail Project.
Inland Rail, ARTC Programme Director Simon Thomas will be discussing the latest updates on the Inland Rail. The project represents an investment in strategic infrastructure for the future and is set to serve the East Coast freight market for the next century. The landmark project is also expected to be an important contributor to national productivity through the reduction of train operating costs and improvement in service standards.
The Inland Rail is expected to address the growing freight task by helping to move freight transport off congested road networks. The plan is likely to provide an enhanced link between Queensland and Southern Australia, including Adelaide and Perth. This will ensure resilience and greater flexibility for the existing rail network and allow freight travel from Brisbane to Melbourne to bypass busy Sydney networks.
Cross River Rail Project Director Gavin Nicholls will be addressing developments on the Queensland Government's highest priority infrastructure project, the Cross River Rail. The presentation will feature an overview of the key features, network and economic benefits of this state defining project, expected to be the key to unlocking rail capacity throughout the South East Queensland rail network.
The 8th Annual Queensland Transport Infrastructure Conference 2017 will take place on the 23-24th May at the Brisbane Exhibition and Convention Centre.