State Government Transport Focus at the 7th Annual Queensland Transport Infrastructure Conference 2016
Posted On January 27, 2016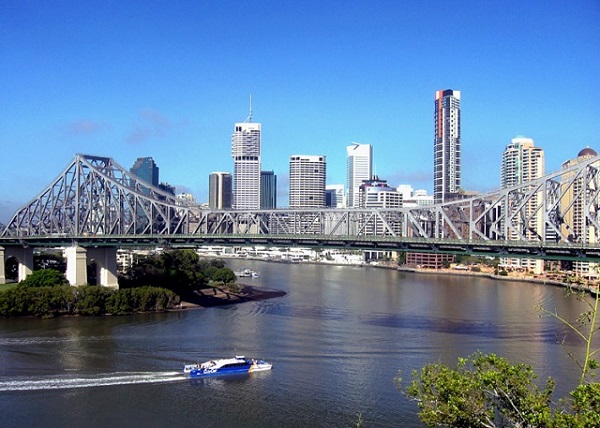 The State of Queensland is upgrading its transport network with various improvements to its road, rail and port infrastructure. With population growth expectations in excess of an additional two million people over the next thirty years, the Queensland Government is accelerating its commitment to accommodate for an increased need of transport services.
To discuss the state's latest transport infrastructure pipeline of major projects, the 7th Annual Queensland Transport Infrastructure Conference 2016 will be taking place at the Brisbane Convention & Exhibition Centre on the 10th & 11th of May 2016, as an opportunity for industry professionals from the within the construction industry to review upcoming opportunities related to these significant transformations.
The conference will feature keynote speakers from within construction, logistic, oil and gas industries, representing some of the state's largest transport projects, to provide insight and expertise into their work, including Ranee Crosby, Chief Executive Officer of the Port of Townsville Limited, who is currently overlooking the $1.49 billion Townsville Port Expansion Project.
With an expected attendance of more than 200 delegates, the conference will feature more than 20 key speakers, as well as various rounds of networking and Q&A opportunities, presenting exclusive, high-level access to some of the biggest names in the industry. This includes speakers such as Grant Morris, Executive Director (Commonwealth Games) for the Queensland Government Department of Transport and Main Roads, responsible for overseeing and managing the development and delivery for the public domain transport operations for Gold Coast 2018 Commonwealth Games™.
These transport developments will include stage two of the Gold Coast Light Rail network, which aims to provide adequate transportation options to spectators during the Gold Coast 2018 Commonwealth Games™. The upgrades are expected to deliver a 7.3 kilometre extension of the network, including three new stations at Helensvale, Parkwood and Parkwood East and a new 1000 car space park facility at Parkwood station.
Work is also being carried out to improve freight links between Australia's states, with the development of a new inland rail connection between Melbourne and Brisbane. The project will provide a high performance, direct interstate freight rail corridor between Brisbane and Melbourne, two of Australia's largest cities. Simon Thomas, Programme Director – Inland Rail of ARTC, will be presenting on the Inland Rail project.
Other major developments currently taking place within Queensland include the Abbot Point Growth Gateway Project, Warrego Highway Upgrade Program, as well as a variety of significant topics regarding Road Infrastructure Priorities for Queensland, as well as the proliferation of smart driverless cars and how it will affect the sustainability of the Queensland transport industry.
The conference is an opportunity for industry leaders and government officials to share ideas on common challenges and acquire the latest information on major infrastructure projects shaping the development of Queensland.
The 7th Annual Queensland Transport Infrastructure Conference 2016 is being held at the Brisbane Convention & Exhibition Centre on the 10th & 11th of May.