Conference Program
---
---
07:50 - 08:50
REGISTRATION
09:00 - 09:30
Speed networking
This speed networking session will allow delegates to introduce themselves and swap business cards with those they are seated with and other conference attendees.
09:30 - 09:40
Ministerial Address
09:40 - 10:00
Keynote Address by the Department of Transport and Main Roads

Sally Stannard, Acting Director-General, Department of Transport and Main Roads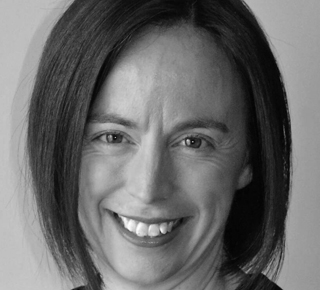 10:00 - 10:30
Cross River Rail – Latest Updates
Cross River Rail is a second river crossing at the core of the rail network with capacity to run as many as 24 trains in each direction.
A second rail path through the CBD will reduce congestion on roads, increase network reliability and improve rail as a customer experience.
Latest Updates.

Graeme Newton, Chief Executive Officer, Cross River Rail Delivery Authority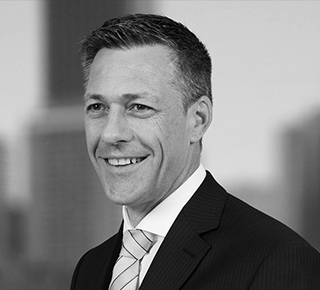 10:30 - 11:00
Coomera Connector (Stage 1)
This $2.16 billion project is Queensland's biggest single road project, funded by the Australian and Queensland governments on a 50:50 (federal:state) basis.
Benefits: Provides improved connections and accessibility to more transport options on the northern Gold Coast.
Latest Stage 1 updates
11:30 - 11:50
Road Safety and Safer Road Infrastructure for Queensland
Overview of the Queensland Road Safety Strategy 2022- 31
11:50 - 12:10
Presentation by Gold Sponsor A2K Vinzero
12:10 - 12:30
Transport Infrastructure Planning for the Olympics
Achieving a seamless games experience through transport
Challenges and Opportunities in Transport Planning
Sustainable and Smart Travel for Everyone
12:30 - 13:00
Brisbane Metro
Brisbane Metro will be a key part of Brisbane's greater transport network connecting the city to the suburbs. New high-capacity and high-frequency Brisbane Metro services will run along dedicated busways and link with suburban bus and train services as part of a better-planned network.
Project Updates
13:00 - 14:00
LUNCH BREAK
14:00 - 14:30
Queensland Train Manufacturing Program
The Queensland Train Manufacturing Program will build 65 new six-car passenger trains at a purpose-built manufacturing facility at Torbanlea, in the Maryborough region.
The Queensland Train Manufacturing Program will support South East Queensland's population and economic growth, as well as Cross River Rail and the Brisbane 2032 Olympic and Paralympic Games.

Peter Gill, Program Director – Queensland Train Manufacturing Program (QTMP), Translink Division, Department of Transport and Main Roads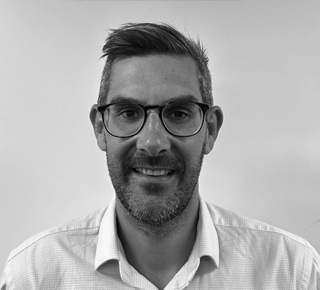 14:30 - 14:50
Far North Queensland Transport Infrastructure Priorities
Resilient transport infrastructure to improve connectivity
Enhancing existing road and port infrastructure within the region
14:50 - 15:10
Future of Mobility: Infrastructure to deliver tomorrow's transport networks for Queensland
Exploring innovative ways of transporting people and goods
Rise of EVs, automated vehicles, e-scooters and drones
Developing On Demand Transport Solutions for the future
15:40 - 16:00
Active Transport for Queensland
Need for an integrated approach to active transport planning
The Queensland government is investing $268.8 million for active transport infrastructure over the next four years, including a $200,000 master planned cycle link connecting Brisbane to the border.
16:00 - 16:45
Panel Discussion
Tackling Congestion for a Growing State
Addressing the challenges of congestion in QLD's southeast
City deals and their impact on managing congestion and increasing liveability
How can infrastructure delivery keep pace with sustained population growth?
Is congestion tax a part of the solution?

Dr Michael Kane, Head of Public Policy, RACQ
Gary Mahon, Chief Executive Officer, Queensland Trucking Association
Neil Sipe, Honorary Professor of Planning - School of Architecture, Design and Planning, The University of Queensland

16:50 - 17:50

NETWORKING & DRINKS FUNCTION
08:40 - 09:10
REGISTRATION
09:20 - 09:50
Speed Networking
09:50 - 10:10
Townsville Port Channel Upgrade Project
The Port of Townsville is northern Australia's largest container and automotive port.
The $1.6 billion Port Expansion Project (PEP) is a long-term development plan for the port.
Stage one of the Port Expansion Project is the $251 million Channel Upgrade project which will deliver a wider shipping channel and a 62 hectare port reclamation area.
10:10 - 10:30
Queensland's Zero Emission Vehicle Strategy
Accelerating Queensland toward a cleaner, greener transport future while making sure the energy network supports the transition to zero emission vehicles
The Zero Emission Vehicle Strategy 2022–2032 is a whole of Queensland Government strategy developed in partnership between the Department of Transport and Main Roads and Department of Energy and Public Works
10:30 - 11:00
Gold Coast Light Rail Stage 3 Project
Gold Coast Light Rail Stage 3 is delivering a 6.7km extension south of the existing tram network to link Broadbeach South and Burleigh Heads.
Latest Updates

TBC, Project Director, Department of Transport and Main Roads

11:30 - 11:50
Beerburrum to Nambour (B2N) Rail Upgrade Project
The Beerburrum to Nambour Rail Upgrade will provide additional track capacity and reliability, creating travel time savings and increased passenger and freight services to the growing Sunshine Coast region.
Project Overview and Updates
11:50 - 12:30
Panel Discussion
Exploring BIM and AI in Transport Infrastructure Projects
Increasing Productivity and Cost Savings through BIM
What needs to be done so the construction industry could continue to embrace technology to not only future proof organisations but also improve productivity and savings?
BIM for road and public transport infrastructure • Benefits of Digital Engineering in the delivery of transport infrastructure projects
12:30 - 13:00
Gold Coast City Transport Strategy 2041
An integrated approach to delivering a transport network that meets the needs of the Gold Coast community
13:00 - 14:00
LUNCH BREAK
14:00 - 14:30
Future BNE: Transforming Brisbane Airport
Investing over $5 billion in sustainable, transformational infrastructure that will deliver improved services, new facilities, and an exceptional airport experience.
14:30 - 15:00
Placemaking and Transport Infrastructure
Holistic approach to best practice in place- making, land use and infrastructure planning
Movement and Place Planning
Agenda is subject to change
*Speakers to be confirmed