Sponsors & Partners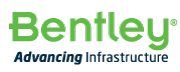 Bentley Systems is the leading global provider of software solutions to engineers, architects, geospatial professionals, constructors, and owner-operators for the design, construction, and operations of infrastructure. Bentley's MicroStation-based engineering and BIM applications, and its digital twin cloud services, advance the project delivery (ProjectWise) and the asset performance (AssetWise) of transportation and other public works, utilities, industrial and resources plants, and commercial and institutional facilities.
For more information, please visit www.bentley.com/en
---

Roads & Infrastructure Australia is a leading print and online resource for the roads, infrastructure and civil engineering professions in local and state government sectors, as well as consultants and contractors within the private sector. Roads & Infrastructure Australia is dedicated to keeping industry up to date with the latest developments in Australia's booming infrastructure sector.
For more information, please visit www.roadsonline.com.au