Sponsors & Partners
ProjectLink is one of Australia's biggest online directories for the building, road, landscaping, mining, port and railway sectors.

ProjectLink has been specifically designed to connect key industry specifiers and customers to relevant suppliers in order to source products & services for commercial, residential, industrial and major projects.

"Can't find the product? ProjectLink will source it for you".

For more information, please visit www.projectlink.com.au
---


PlanGrid is the leader in construction productivity software. Used on more than 500,000 projects around the world, PlanGrid's value extends over numerous phases of construction, building a massive and accurate history of every jobsite that creates a data-rich record set at turnover that is essential to long-term operations.
PlanGrid is the first construction productivity software that allows contractors and owners in commercial, heavy civil, and other industries to collaborate easily from their mobile devices and desktop, managing blueprints, specs, photos, RFIs, field reports, and defect lists.
For more information, please visit www.plangrid.com
---
InEight's capital project software portfolio offers you the most functionality in the market with an interoperable and modular platform. Built on projects like yours, our software helps you minimise risk across your entire portfolio with predictable outcomes, and advanced project and document controls systems.

InEight's solutions span the entire project life cycle from design to estimate and from field execution to turnover. We recently expanded our offerings to include collaborative document management through the acquisition of Australia-based QA Software and its flagship product, TeamBinder.

Our collaborative document management solution, InEight Document Powered by TeamBinder, is a set of comprehensive tools for collaboration, document management and control. It is purpose-built for owners, engineers and contractors to ensure that you can easily manage project documentation and needed workflows. We make certain that you have the information needed to make the right decisions, at the right time, from wherever your work takes you.

InEight Document Powered by TeamBinder is just one way we give you the information and insights needed to minimise risks, improve operational efficiency, control project costs, make educated decisions, and collaborate easily with all project stakeholders.

For more informationabout all of InEight's capital project and portfolio solutions, please visit ineight.com

Details on our collaborative document management and controls solutions can be found at teambinder.com

---

Vac Group are able to offer the products and capabilities through extensive R&D and in house manufacturing that will mitigate the risks associated with what lies beneath the surface.
Vac Group Operations is made up of our Vacuum Excavation division "Vac Group" Our highly innovative soil recovery division "Soil transfer" our Utility location division "Earth Radar Utilities" and our Road and Pavements division "Earth Radar Pavements"
As a company we offer Vacuum Excavation, Subsurface Utility Mapping (SUI), 3D Ground Penetrating Radar, Road and Pavement Surveys, Surface Imaging and Crack Mapping just to name a few with most of the technologies developed and built in house to suit our client's needs.
We are an Australian owned and operated company founded in Brisbane now with a national and international presence.
No matter how varied the scope of works or the complexity of the risks of the underground Vac Group's friendly and dedicated staff will be able to offer solutions and technologies to assist in ensuring the works can be completed safely and efficiently.
For more information, please visit www.vacgroup.com.au
---

Tender Plus Skills has designed and is now offering the 10667NAT Diploma of Business Development and Tendering. This exciting new qualification is the first of its kind.
Nationally accredited by the Australian Skills Quality Authority, it provides the opportunity for new, emerging, and existing business development and tendering professionals to be qualified in this specialist discipline. Designed for those that competitively attract and win business, the Diploma reflects the end to end understanding and multi-faceted skill set required for success.
For more information, please visit www.tenderplusskills.edu.au or call 1300 025 111
---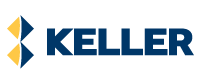 Keller Pty Ltd brings together the collaborative experience of the entities previously known as Piling Contractors, Vibropile, Frankipile and Keller Ground Engineering, which have operated with specific products and services across the Australasian construction markets for many years.

The combined operational capabilities offered by Keller umbrella allow us to offer structural foundations, retaining wall and ground engineering solutions utilising the widest range of techniques, all with an uncompromising commitment to HSEQ industry best practice.

Being part of the connected global group of Keller companies, Keller has the financial strength, resources, design, and construction expertise to package solutions of any size to meet client requirements in all sectors including infrastructure, building, mining and energy.
For more information, please visit www.keller.com.au
---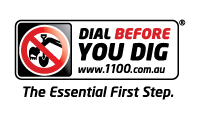 Dial Before You Dig is a Not for Profit organisation that delivers a vital national community service designed to assist in preventing damage and disruption to Australia's vast infrastructure networks which provide essential services we use every day. Protecting Australia's infrastructure assets is crucial in keeping essential services such as electricity, gas, water and telecommunications flowing to the community.
Any project, irrespective of size, has the potential to damage assets located around the work site, leading to service interruptions, delays, costly repairs and in the worst case scenario, injury or death. Obtaining information from Dial Before You Dig Members significantly minimises these risks by providing information about the work site.

For more information, please visit www.1100.com.au

---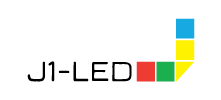 J1-LED is a leader in LED Signage, Intelligent Transport Systems and Traffic products. We deliver custom solutions to meet operational, regulatory and environmental benchmarks, designed and manufactured in Australia. Incorporating the best in technology and innovation, supported by our service and installation team, J1-LED is Australia's only full spectrum LED signage manufacturer.

For more information, please visit www.j1led.com

---

Delivering proven solutions for safety & security, Magnetic is your access to progress. Magnetic Automation has been part of the Perimeter Security industry for over 35 years and is a leading manufacturer of barriers, vehicle and pedestrian security gates, turnstiles and other related access control technologies. The MRG is specific for railway applications.
For more information, please visit www.magnetic-access.com.au

---

Roads & Infrastructure Australia is a leading news resource for the Australian roads, civil engineering and infrastructure sectors. Roads & Infrastructure is a key source for industry decision-makers, contractors, engineers, asset managers and individuals in government and the private sector looking to keep informed on important issues, developments, projects and innovations shaping the infrastructure industry.
For more information, please visit www.roadsonline.com.au
---
Australian Govlink is Australia's only digital magazine dedicated to promoting partnerships between government and the private sector. Following research conducted by BGP Publishing with Council CEOs, General Managers, Engineers and Purchasing /Procurement Officers, BGP found the digital publication enabled senior management to forward Australian Govlink to all departments. This information led to BGP moving from hardcopy to the new digital format from 2015 and provides advertisers with a wider reach across the Local Government network in Australia and the ability to embed video files within your advertisement to maximize engagement with the reader.
For more information, please visit www.australiangovlink.com.au
---

EventsLinked is an online networking facility - specifically designed for conference and seminar attendees. It allows the attendees of an event to interact with one-another, before and after the event.
For more information, please visit www.eventslinked.com