Sponsors & Partners

The Australian Constructors Association (ACA) is the national body representing Australia's leading construction, infrastructure and services companies.
Collaborating extensively across the sector, the ACA represent the views of industry leaders to help shape government policies and ensure Australian communities receive high-performing assets and services from the infrastructure, building, resources and energy industries.
For more information, please visit constructors.com.au
---
InEight combines proven technology with a unified vision, delivering actionable insights and project certainty to more than 300,000 active users in more than 750 companies. Built on a history of construction and engineering excellence, InEight solutions help companies visualize, estimate, manage, control and connect all aspects of capital and maintenance projects. Based in Scottsdale, Arizona, U.S., InEight, an ISO 9001:2015/ISO 27001-certified company, is a subsidiary of Kiewit Corporation.

For more information, please visit ineight.com
---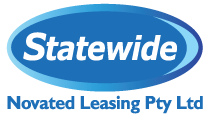 Statewide Novated Leasing Pty Ltd, a 100% Queensland-owned company providing salary packaging and novated leasing services for 19 years. Statewide is contracted to the Queensland Government for novated leases, and Local Buy for salary packaging. Statewide holds a suite of regulatory licences which meets or exceeds all corporate governance requirements.
For more information, please visit statewide.net.au
---
Brooks Hire is one of the largest privately owned construction and mining machinery hire companies in Australia. We have remained proudly family owned and operated since 1979. We have over 5000 pieces of machinery available for hire including; backhoes, breakers, dozers, dump trucks, excavators, forklifts, graders, loaders, rollers, service trucks, skid-steers, side tippers, telehandlers, tip trucks, tool carriers, water trucks and more . Our range of machinery is available for hire Australia wide from 17 branches.
For more information, please visit brookshire.com.au
---
AXTER is a leading international manufacturer of top quality waterproofing membranes.

COLETANCHE is a robust bituminous geomembrane that does not require a protective cover such as soil or geotextile and can stay exposed to UV. It is very tough and may be safely covered by large stones without damage. It has remarkable dimensional stability and is not affected by changes in temperature and it can stretch without loss of impermeability and will not wrinkle. Best of all, the number of welding joints is reduced thanks to the 5.1 meter wide rolls.

COLETANCHE is the No.1 waterproofing solution for civil engineering and mining structures!
For more information, please visit coletanche.com
---


Bluemont supplies a limited selection of the world's best tested & proven environmental solutions for Erosion Management, mobile Fire & Water Movement Systems and Flood Prevention.
The Bluemont Kyowa Rock Bags are engineered specifically for erosion and scour protection use on:
Bridges: rail and road,
Rail embankment stabilisation,
Civil works; roads, pylons, road cutting stabilisation,
Ports and offshore submarine cables & pipes, wharfs, piers, jetties, scouring, table drains, river banks, beaches and inland waterways.
Projects include: Wamberal Beach, NSW, Collaroy Beach, NSW, Lyttleton Port upgrade, NZ which included physical model testing at Manly.
Also road and rail bridges, road upgrades and boat ramps for companies such as ARTC, RoadTek, Lendlease and local Councils.
For more information, please visit bluemont.com.au
---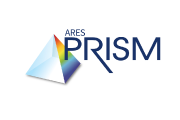 ARES PRISM is an enterprise project controls software that manages the complete project lifecycle delivering dependable forecasts, cost control, and performance measurement. PRISM is a scalable, intuitive system that harnesses best practices and integrates all aspects of the project, including cost, schedule, change, estimating, contracts & procurement, and field progressing.
For more information, please visit aresprism.com
---

Roads & Infrastructure Australia is a leading print and online resource for the roads, infrastructure and civil engineering professions in local and state government sectors, as well as consultants and contractors within the private sector. Roads & Infrastructure Australia is dedicated to keeping industry up to date with the latest developments in Australia's booming infrastructure sector.
For more information, please visit roadsonline.com.au