Inland Rail and Disruptive Transport Future in Queensland
Posted On May 17, 2017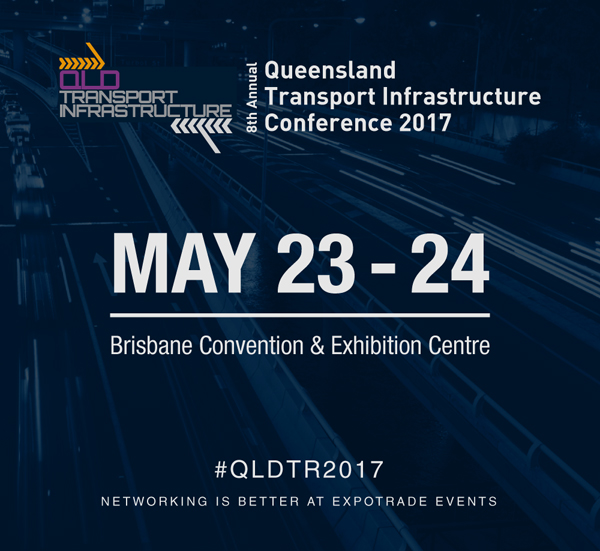 With the release of the Federal Budget, new funding has been poured into major transport projects in Queensland, including the Inland Rail Link. The Melbourne to Brisbane freight line has seen an injection of $8.4 billion with construction slated to start within the year.
The connection would run 1700kms via the NSW city of Parkes, where the inland rail would intersect with the Perth-Sydney line. Upon completion, the new freight line is expected to see the transport of goods between north and south cut down to less than 24 hours. The project is expected to create 16,000 new jobs during construction.
Delivered by the government-owned Australian Rail Track Corporation (ARTC) company, Inland Rail, ARTC Programme Director Simon Thomas is responsible for overseeing construction elements of the Inland Rail. Thomas will give latest updates on the major project at the 8th Annual Queensland Transport Infrastructure Conference 2017.
In the lead up to the Gold Coast Commonwealth Games 2018, Australian tourism infrastructure is a key priority for the State. The Games will be hosted across 18 world-class competition venues in Queensland with infrastructure projects taking shape in Brisbane, Cairns, the Gold Coast and Townsville. Executive Director from the Commonwealth Games, Department of Transport and Main Roads – QLD, Grant Morris is presenting at the Queensland Transport Infrastructure Conference. His presentation will outline planning and delivery of the crucial transport projects which will form the backbone of the Games.
The increasing prevalence of autonomous vehicles and disruptive technology is a key topic of discussion at the Conference which will provide a holistic overview of developments in the sector. Impacts to the urban landscape and the possibilities of developing an integrated automated transportation network will be explored alongside insurance and legislative concerns arising from autonomous vehicles. Chief Economist Steve Kanowski from the Queensland Department of Transport and Main Roads joins the panel for this discussion.
In an age of on-going disruption, the changing nature of cities and technology as well as their impact on urban transport infrastructure and ICT transport will be featured in a presentation by Dr Michael Kane, Director of Urban Economics and Integrated Transport Planning, Cross River Rail SEQ, Economic Development and Investment Taskforce, Economic Development Queensland.
The 8th Annual Queensland Transport Infrastructure Conference 2017 takes place next week on the 23-24th May, at the Brisbane Exhibition and Convention Centre.