QLD Transport Infrastructure Conference returns
Posted On February 14, 2018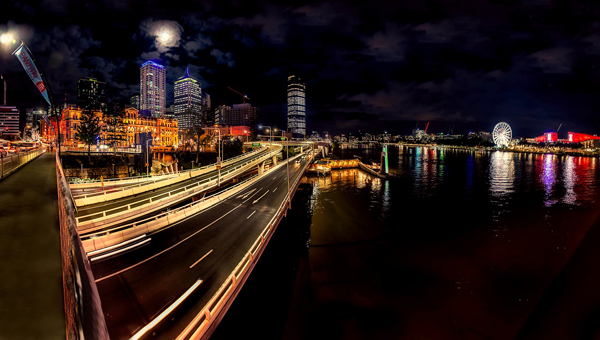 Expotrade are excited to announce that the Queensland Transport Infrastructure Conference is back for its 9th year in a row. The event is the Sunshine State's largest and premiere transport infrastructure event. It has been hailed as 'quality', 'well organised', 'informative', 'relevant' and has a 'wide angle of speaker perspectives'.
The 9th Queensland Transport Infrastructure Conference 2018 will be held on 15-16 May at the Brisbane Convention & Exhibition Centre.
Projects on this year's agenda include transport updates across both metropolitan and regional areas of the state. Comprehensive presentations will discuss the improvements in the road and rail sectors, as changes will be multi-faceted and will help improve Queensland's residents' and tourists' travel accessibility across the state.
Graeme Newton, Chief Executive Officer of the Cross River Rail Delivery Authority, will be presenting on the Cross River Rail project. Increasing rail capacity within the Brisbane CBD is top-priority for city planners. Newton will outline project updates, timelines, economic benefits and key features.
Paul Coughlan, Project Director New Parallel Runway Project from Brisbane Airport will outline the project's aims and latest updates. With over two million international visitors in 2017, regardless of the disruption caused by cyclone Debbie, and a three per cent year-on-year growth, planners at Brisbane Airport aim to improve the popular gateway for a smoother experience for travellers.
John Hagan, Chief Executive Officer of Nexus Infrastructure Pty Ltd, will give attendees updates on the $1.6 million Toowoomba Second Range Crossing (TSRC) project. The road will be the Commonwealth Government's largest monetary commitment to a single regional road and will direct heavy vehicle traffic away from the town, improving safety for residents.
The Conference also will include topics such as the Pacific Motorway Upgrade: M1/M3/Gateway Merge project, the Bruce Highway Upgrade – Caloundra Road to Sunshine Motorway and Construction Productivity: Using Data to Build better, and many more.
The 9th Queensland Transport Infrastructure Conference will explore the challenges, trends, developments, safety frameworks and new technologies coming out of the infrastructure sector. Attendees will also take part in specialised networking sessions, a cocktail hour and further discussions regarding the transport infrastructure industry.
About Expotrade
Expotrade is a global conference and event organizer with its head office based in Melbourne, Australia. Expotrade has delivered some of the largest, most successful B2B industry conferences and events in the areas of infrastructure, major projects, sustainability, technology & architecture. For almost 10 years, our unique blend of knowledge, experience and flexibility has accomplished an array of consistently top quality events. Today, Expotrade events enjoy such a distinctive edge, they are amongst the best patronised in the calendar.
For more information, visit www.expotradeglobal.com