New dates confirmed for the 11th Annual Queensland Transport Infrastructure Conference
Posted On April 29, 2020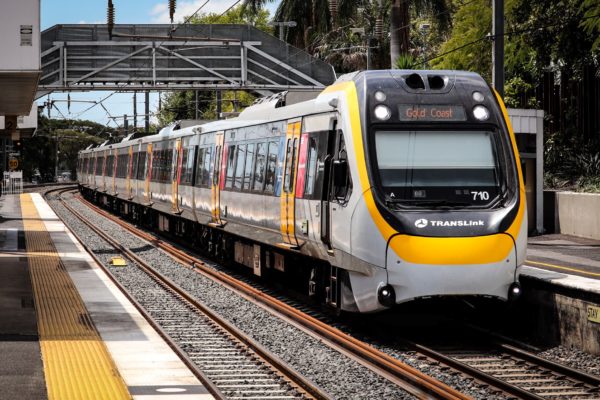 The 11th Annual Queensland Transport Infrastructure Conference is set to go ahead in 2020, with new dates confirmed for the 22-23 July. Given the current COVID-19 situation, Expotrade Australia made the decision to postpone the conference to July in order to better deliver the value and quality we are known for. We are looking forward to providing delegates with the latest updates on the transport projects shaping Queensland in a time when connectivity is more pertinent than ever.
The Conference will delve into the projects boosting jobs and strengthening transport networks across the State, providing attendees with the most up to date information on the industry that continues its hard work in these uncertain times. Covering the road, rail, transport, freight and port sectors, this event will offer an in-depth look into all facets of Queensland's transport infrastructure and the future directions for the industry.
This year's event will have a strong focus on rail projects, with the rail sector experiencing significant growth right across the State. One such project is the massive, industry-transforming Inland Rail Project, which is set to enhance supply chain practices and streamline national freight operation. Director of Program Delivery, Brad Jackson, will talk about the impressive project and its exciting promise of a 24 hour transit time between Melbourne and Brisbane.
Additionally, south east Queensland's $5.4 billion Cross River Rail project will include the construction of a 10.2 kilometre rail line extending between Dutton Park and Bowen Hills. With the project including four new high capacity underground stations and the redevelopment of two existing overground stations, the Cross River Rail is Queensland's highest priority infrastructure project. Graeme Newton, CEO of the Cross River Rail Delivery Authority, will share the timelines and latest news on the project's delivery.
Within the road sector, a range of crucial projects will be discussed as well as their expected timelines. The Smithfield Bypass project will provide significant benefits for Cairns drivers by addressing congestion issues and making travel safer. An overview of this project can be expected along with the latest updates on Stages 3 and 4 of the Cairns Southern Access Corridor, both of which form part of the highly impactful 15 year Bruce Highway Upgrade Program.
Delegates can expect to receive exclusive information on the biggest transport infrastructure projects being rolled out across The Sunshine State, along with the rare opportunity to mingle with the most influential players from both public and private sectors. Transport professionals, operators, contractors, investors and consultants in attendance will benefit from the exclusive opportunity to network with industry professionals and key stakeholders, gaining access to the freshest insights and biggest opportunities within the infrastructure industry.
The 11th Annual Queensland Transport Infrastructure Conference will be held on the 22 and 23 of July at the Brisbane Convention Centre. For more information, visit: www.qldconference.com.au
Image: https://crossriverrail.qld.gov.au/news/page/2/